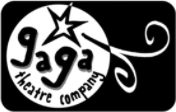 Previous Shows
Mrs Armitage and the Big Wave
Mrs Armitage and the Big Wave
Mrs Armitage and the Big Wave – The Story
Eager young minds will be swept along with Mrs Armitage and her custom-built surfboard and dog Breakspear. All they need is the big wave! It's a funny and touching story about friendship, helping others and  how to stay positive and keep going.
The show
This show integrates live performance with magical projections on a big screen based on Quentin Blake's illustrations from the book. It is a multi-sensory show with original music, creative lighting and innovative props to keep all members of the family absorbed.
Book reviews
Mrs Armitage and the Big Wave is an internationally best selling picture book written and illustrated by the multi-award winning author and illustrator Quentin Blake.
The Author: Quentin Blake
Quentin Blake was born in the suburbs of London in 1932 and has drawn ever since he can remember.
He went to Chislehurst and Sidcup Grammar School, followed by National Service.  Then he studied English at Downing College, Cambridge, going on to do a postgraduate teaching diploma at the University of London, followed by life-classes at Chelsea Art School.
He has always made his living as an illustrator, as well as teaching for over twenty years at the Royal College of Art, where he was head of the Illustration department from 1978 to 1986. His first drawings were published in Punch while he was 16 and still at school. He continued to draw for Punch, The Spectator and other magazines over many years, while at the same time entering the world of children's books with A Drink of Water by John Yeoman in 1960.
He is known for his collaboration with writers such as Russell Hoban, Joan Aiken, Michael Rosen, John Yeoman and, most famously, Roald Dahl. He has also illustrated classic books, including A Christmas Carol and Candide and created much-loved characters of his own, including Mister Magnolia and Mrs Armitage.
Since the 1990s Quentin Blake has had an additional career as exhibition curator, curating shows in, among other places, the National Gallery, the British Library and the Musée du Petit Palais in Paris. In the last few years he has begun to make larger-scale work for hospitals and healthcare settings in the UK and France where his work can be seen in wards and public spaces. Most recently he has completed a scheme for the whole of a new maternity hospital in Angers.
His books have won numerous prizes and awards, including the Whitbread Award, the Kate Greenaway Medal, the Emil/Kurt Maschler Award and the international Bologna Ragazzi Prize. He won the 2002 Hans Christian Andersen Award for Illustration, the highest international recognition given to creators of children's books. In 2004 Quentin Blake was awarded the 'Chevalier des Arts et des Lettres' by the French Government for services to literature and in 2007 he was made Officier in the same order. In 2014 he was admitted to the Legion d'Honneur, an honour accorded to few people who are not French nationals. In 1999 he was appointed the first ever Children's Laureate, a post designed to raise the profile of children's literature. His book Laureate's Progress (2002) recorded many of his activities and the illustrations he produced during his two-year tenure. Quentin Blake was created CBE in 2005, is an RDI and has numerous honorary degrees from universities throughout the UK. He received a knighthood for 'services to illustration' in the New Year's Honours for 2013, and became an Honorary Freeman of the City of London in 2015.
Photos
Here are a few production shots of Ga Ga Theatre's 2nd production, 'Mrs Armitage and the Big wave' which has toured around cinema venues in London in Autumn 2013 and Spring 2014.
Team
Adam Barnard – Adaptor and original direction
Julian Butler – Composer
Verity Quinn– Designer
Matt Brown – Filmmaker
Lighting Designer- Ben Jacobs
Katie Russell – Producer
Rachael Richards – Producer
Reviews
"Ga Ga Theatre Company with Adam Barnard at the helm beautifully produced the hour-long piece (just long enough for under 7's) with a large projector screen showing illustrations which the two-strong cast interacted with as if by magic…Ga Ga Theatre Company not only entertain but challenge little ones with their first taste of theatre and you leave the venue feeling like you've experienced something, not just been entertained for an hour". ScandiMummy.com
"[My kids] were completely engrossed in the story and didn't fidget or whine at all! It was an incredibly creative approach, making the most of the glorious Quentin Blake illustrations with some clever projections that really brought the book into the theatre. Sophie and Alex thought it was hilarious – they loved the funny interludes and songs which departed from the core story and explored elements in more detail. It was all completely believable for them". HerneHillMum.com
We went to see Mrs Armitage and the Big Wave…her ordinary but extraordinary adventure surfing a big wave does not disappoint. The play consisted of two actresses who took on the roles, along with a screen as the background. The show is recommended for children up to eight years old. My four-year old and eight-year old both loved it. Not only was it entertaining but it sparked their imaginations. California Mum
This is children's theatre at its best: it doesn't talk down to it's audience, but instead draws them in and invites them to become a part of the story telling. We really enjoyed the show and look forward to see the future productions of the Ga Ga Theatre. – The Little Style Book
Hi – thanks for a great show last week – we thoroughly enjoyed it. I loved that it was interactive, a small setting, had great (beautiful) music and really engaging characters. Many thanks again – I will highly recommend and look forward to your next show. – Tracey, audience member
My son and I really enjoyed the performance. I think the combination of using the cinema screen and actors was great and there was plenty of interaction with the children to keep them entertained. It was also well organised in terms of front of house and nice that the children could have their picture taken. We'd definitely go again so please keep us posted on upcoming events. – Kate, audience member
"[My] kids absolutely loved the show, it was very cleverly done and the kids were dancing away to the surfing music having a great time and on the way home they were all pretending to be Brakespear!". Jane Bolton, audience member.
"Just wanted to tell you what an AWESOME performance this is – so imaginative and sweet". Michelle Swaine, audience member.